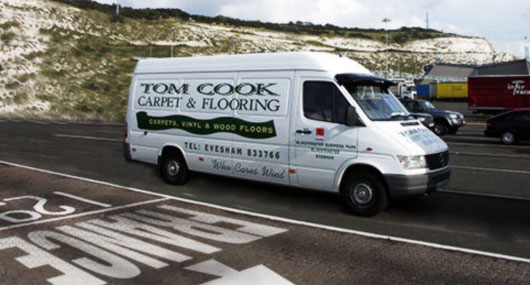 Fitting Service
Tom Cook himself has been supplying and fitting carpets and flooring since 1979 when he completed his apprenticeship with a Cheltenham carpet company. He now runs his firm with his wife Linda, sons Matthew and Ashley and eight fitters (who have between them over 100 years experience.)
Covering the UK and further...
Our customers come from all corners of the country and beyond!
We offer a free quotation service too - So why not visit us and see for yourself at Blackminster Business Park, open Mon-Fri 9:30am to 5pm and 9:30am to 2pm Saturday. Parking is free and spaces are easy to find.